Metal Clad Windows for Residential Window Replacement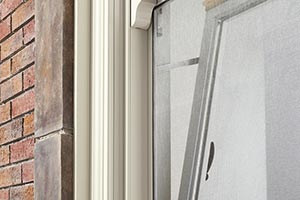 For metal clad residential window replacement, you can't go wrong with any of the lines offered by The Roofing Store. All brands have excellent warranties and we are a leading window company to work with. Metal clad windows are windows that have a metal casing, or cladding, on the exterior, and either metal or wood on the interior.
Marvin Windows
Marvin's extensive line of exterior clad windows comes in 19 clad colors, 9 casing profiles, and 6 subsills give you endless options to enhance your home's curb appeal and express your personal style. You'll love the Kynar® 500 paint finish for superior resistance to fading and chalking which means the color lasts longer than other painted finishes.
Andersen Windows
Andersen Windows have a long history as the window of choice for residential window replacement. They offer Low-E glass that works like sunblock to help protect your home and furniture from ultraviolet light. If you want metal clad windows and doors with tough protective shells that never need painting, these windows are an excellent choice. The natural wood used creates a timeless combination of beauty and durability. Add in the Owner-2-Owner™ limited warranty and you may add resale value to your home.
TrimLine Windows
TrimLine's clad wood replacement windows are made of the finest quality solid western pine, oak, cherry and mahogany ready for paint or stain on the window's interior. The virtually maintenance free aluminum clad exterior is weather resistant. The exterior finish is available in standard colors of white, bronze, earthtone and beige. Custom colors are also available. All windows come with your choice of standard half or full screens and window locks in brass, white, or bronze. Many homeowners love the easy tilt system with a unique recessed tilt latch and tilt/take-out design allows for easy removal for cleaning or finishing while providing aesthetic appeal.
If you're looking for a window company who offers leading brands for residential window replacement, call The Roofing Store. We're so much more than just roofing and our replacement window estimates are always free! Call (860) 564-8300 or fill out our contact form to schedule your appointment today.